~ Fundamentals of QiGong ~
3-day-workshop with 35th generation Shaolin Master Shi Heng Yi and Master Shi Heng Zuan
in Roskilde, Denmark, 25.-27. March 2022.
:::Booking closed – all spots occypied:::.
Get the tools to uncover the Fundamentals of QiGong 
It is a great joy and honor to present this event in Denmark for the second time with Shifu Shi Heng Yi. Shi Heng Yi´s teaching is of international standard – it is both simple and very powerful.
Shifu Shi Heng Yi is acompaigned by Shifu Shi Heng Zuan again. From their first visit in Denmark june 2021 we have come to know these 2 Master brothers and to love their teachings. The way they supplement each other is unique and profound and it makes the teachings very authentic.
This workshop can be attained by anyone interested – beginners as well as the more advanced practitioner. For 3 days you will learn to dive deeper in your own practice and explore the Fundamentals of QiGong:
Qi Gong Breath-work

Wu Song: 5 Strenghtening and Releasing Methods

Introduction to different Qi Gong Styles and Purposes

Body Awareness Excercises.
(You find a registration procedure when you scroll further down on this site).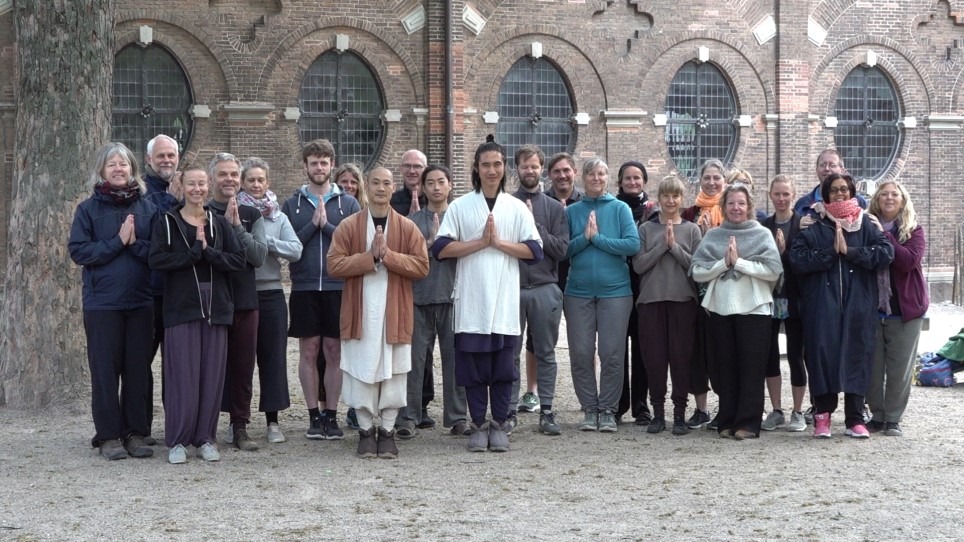 Photo: Bo Jensen – from the Copenhagen workshop june 2021.
The teaching will be offered in a easy and simple english.
The most impotant thing was that the teaching was about principles and not a specific form – it was GREAT and SO important for me…
– Charlotte
The key to live a happier and a more harmonius life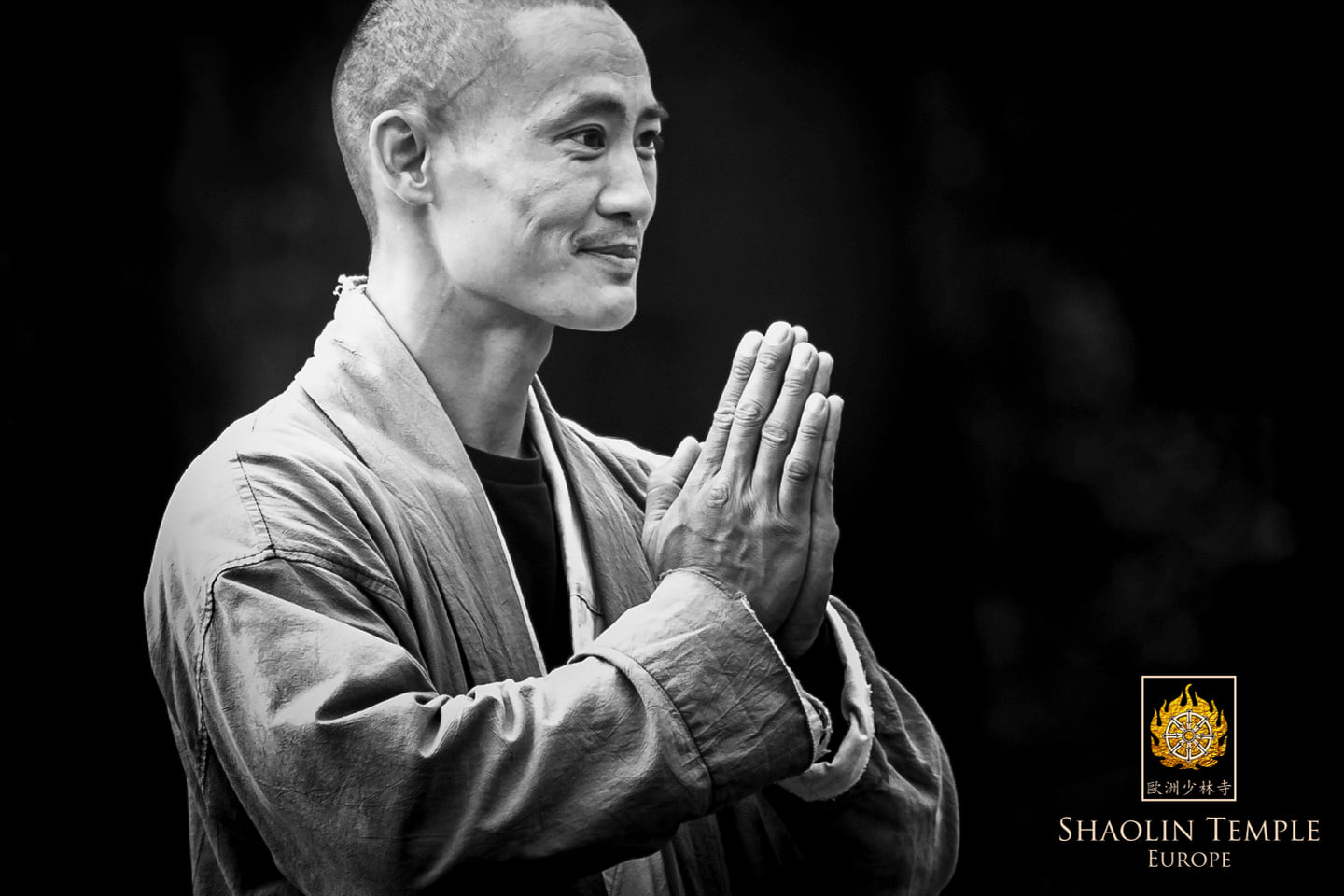 Guidance into the vital essence
According to Master Shi Heng Yi the "Qi" is something that is necesary to nourish our life. We sometimes relate it to be energy. "Gong" means an ability or a skill – so "QiGong" translated means you are having some skill in doing something with this vital lifeforce. When we start working with this essence things starts to change.
In practice through different positions the mind and awareness are drawn into specific areas of the body. You learn to syncronize your deep breathing with the movement, where your awareness are drawn towards all the small steps in the movements.
In order to uncover the true potential of your practice and to facilitate an inner transformation the mind should enter a level of deep concentration and stilness. QiGong practice is an excellent choice for this inner work.
Get a rare chance to train real life with Shifu Shi Heng Yi and Shifu Shi Heng Zuan
Together Shifu Shi Heng Yi and Shifu Shi Heng Zuan are holding a potential space of positive energy, transformation and healing for the participants.
They supplement each other in a unique way and the teachings is a down to earth introduction to the deeper principles or Fundamentals of QiGong. They complement each other so well – both in the introduction of each exercise, but equally in the illustration of the theoretical aspects of what we do. You feel you are in the hands of 2 very qualified teachers, who both posses the clarity and necesary structure.
The Fundamentals of QiGong – 25.-27. March 2022 – schedule and content
Friday 19:00-21:00 – Introduction to the Shaolin Art. Fundamental knowledge for your Qi Gong Practice.
Saturday 9:00-12:00 – Morning Session with Shi Heng Yi. Breathwork + Relaxation Exercises.
Saturday 14:00-17:00 – Afternoon Session with Shi Heng Zuan. Yin Yang Qi Gong.
Sunday 9:00-12:00 – Morning Session with Shi Heng Yi / Shi Heng Zuan. Repetition Class / Summary and Q&A.
It is not easy to describe in words this great expirence of the 3 days. Everything was perfect and gave mening to me. The things I wish to chance in my life seams to be possible. I am very thankful to Sifu Shi Heng Yi and Sifu Shi Heng Zuan…
– Maria Radha Schmith
Details about the workshop etc.
(This workshop isen´t resindential but we recommend you to book a very good and cheap accommodation nearby the venue.
Timing: Friday evening until sunday noon – 25.-27. March 2022.
Open session friday March 25th at 19:00-21:00 
Saturday March 26th at 9:00-12:00, saturday at 14:00-17:00 and sunday March 27th at 9:00-12:00.

The session friday evening are open to the public. If you book the full workshop friday evening is included in the tuition fee.
You can attain by subscribing online on this site. No tickets for the whole weekend are sold at the door.
Venue: Klostermarksskolen –  Kongebakken 19-21, 4000 Roskilde / Zealand, Denmark. Bus 216 or 358 takes you from Roskilde station to a spot 600 meters from Klostermarksskolen. Bus 204 and 209 takes you directly to the door.
Pricing "option 1" for the whole workshop – (without lunch saturday) : 2.500 Dkk. (336 €) which includes delicious snack, tea/ coffee during all the breaks.
Pricing "option 2" for the whole workshop – including lunch saturday: 2.580 Dkk. (347 €) which includes a sandwich with (different options at your own choice: vegan, vegetarian, glutenfree, with fish salmon/ tuna) and snack, tea/ coffee during all the breaks.
Pricing "option 3" for the open friday session only: which can be attained separately at a cost of 220 Dkk (30 €). If you buy the tickets at the door there will be an addional fee of 80 Dkk (10,75 €) all inclusive 300 Dkk (40,75 €). The price includes snack, tea/ coffee during the break.
You can book for the whole weekend after the friday evening session if there are still empty spots left, but you must do it here online.
If you want to book the full workshop with lunch included saturday you just book "Option 2" and contact Lars for more details about how you want your lunch to be etc. Email: lars.schmith@gmail.com / mobile: +45 2255 2373.
Booking of the whole weekend "Fundamentals of QiGong" is currently closed…
Please make sure you have read all information before you book the workshop. Thank you in advance.
CANCELATION POLICY: if you cancel after 11. March you will loose the complete fee. If you cancel between 25. February and 11. March (both days included) you will get a 50 % refund.
By canceling before 25. february you will get a full refund but a expedition fee of  34 €  (250 Dkk) will be charged.
Updated 29. january 2022. The Danish health-authorities including the epidemic commision have recently been on television explaining that Denmark are dropping all its covid19 restrictions. This will come into action by 1. february. There are also some positive changes regarding your travel to Denmark. Learn more about how you enter Denmark here. Travelling to Denmark.
We off course still continously relate to the actual guidelines regarding COVID-19 -should it change.
If our health-authorities against all odds should advice you against participation in events like this workshop on the actual time it is held, you can get a full refund. So you can book this workshop with certainty and without the risk of loosing your money.
Who is Shifu Shi Heng Yi?
Shifu Shi Heng Yi belongs to the 35th generation of Shaolin Masters and is the Headmaster of Shaolin Temple Europe located in Germany.
Shi Heng Yi´s teaching guides you to the very core or essence of things. His insight in the bodyfulness and technical aspects of each exercise is very profound. He is a master in the art of mind and body fuse in the present moment.
This is why I (Lars) can give Shi Heng Yi my warmest recomendations.
Find more info about Shi Heng Yi on his website
Visit the website of Shaolin Temple Europe
Youtube video with Shi Heng Yi: The way to Self-mastery.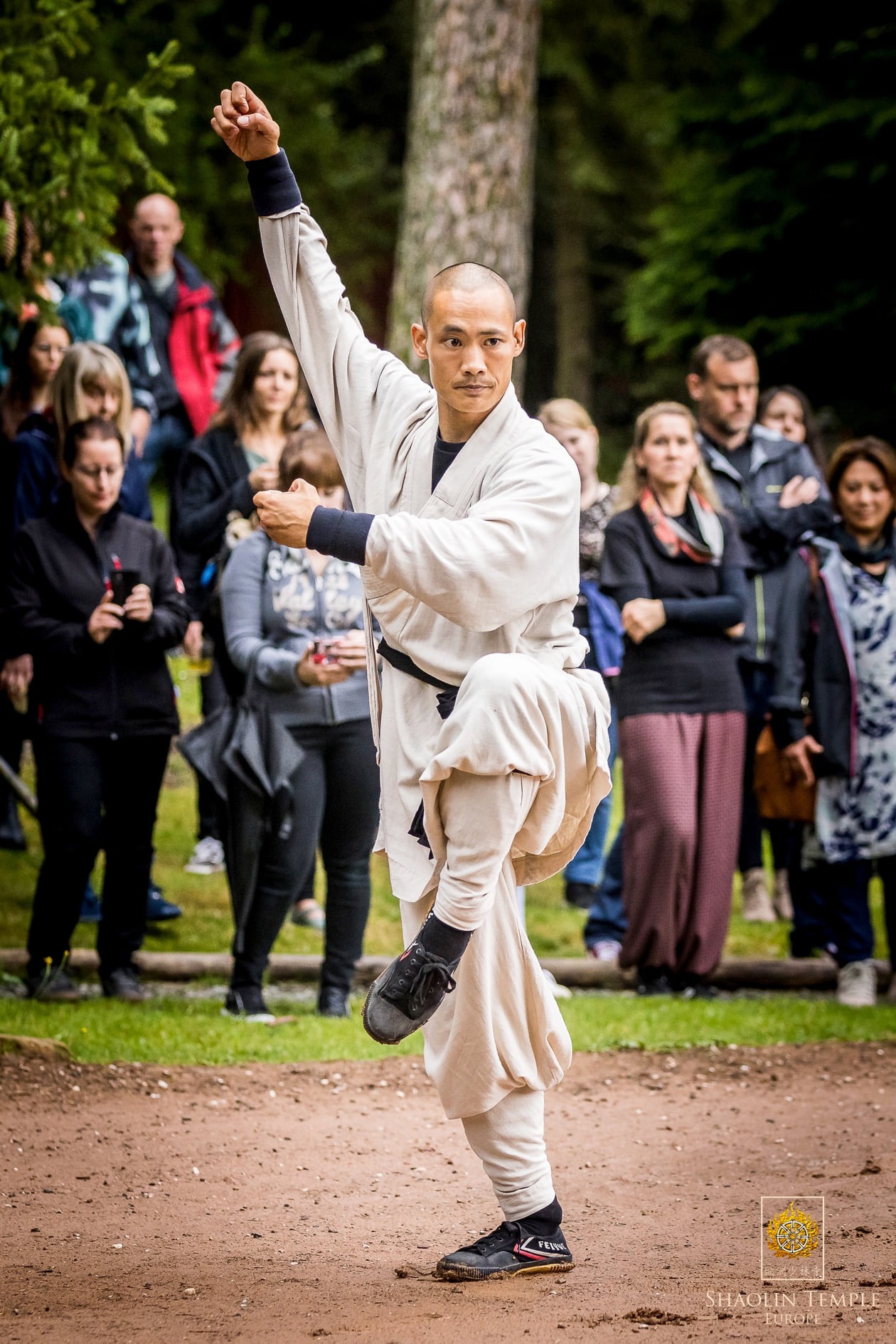 Who is Shifu Shi Heng Zuan?
Shi Heng Zuan has recently been graduated as a highly qualified and competent teacher. He has a profound insight in daoism and specificly of the energetic principles of QiGong.
He has been teaching many groups in Europe in QiGong and Taiji Quan.
Here you can watch Shi Heng Zuan perform a beautiful QiGong Fan form.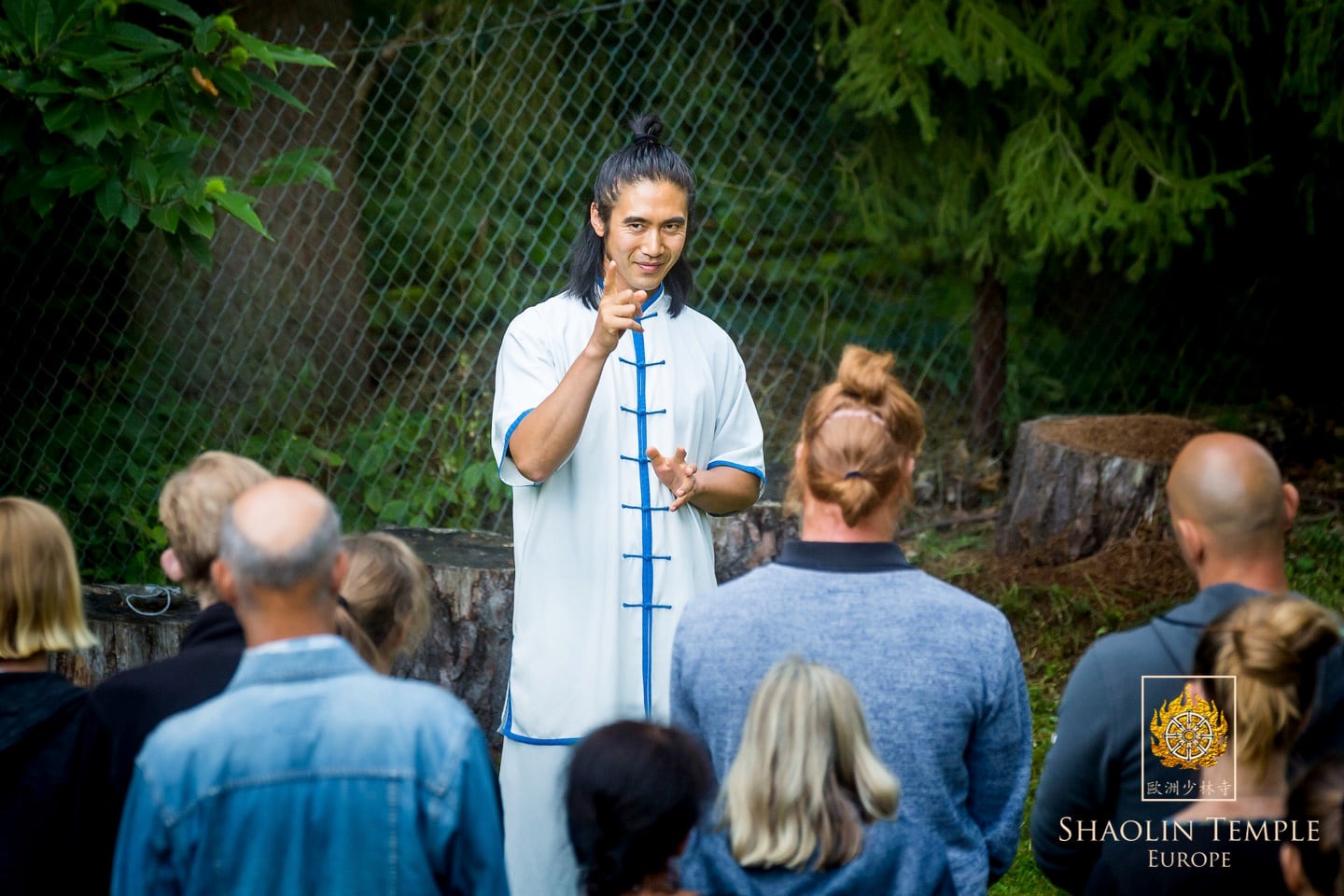 References from the Copenhagen course with Shifu Shi Heng Yi and Shifu Shi Heng Zuan june 2021
Dear Sifu Shi Heng Yi and Sifu Shi Heng Zuan
Thank you for your wonderful teaching, it was a fantastic experince.
I Feel blessed having you as my teachers. I am looking forward to seeing you in 2022. At first I was very nervous about ny ovn ability. But you really have taught me a lot. How to focus on structure and intention in a Very relaxed way. This will be a new focus for me in my qigong in the future.
There was an excellent balance between exercises, theory with the many repetitions and
guidance, good mixture for strengthening….
And movements to relax joints and muscles, and of course the breathing tecniques, which work
well for me.
You are wonderful teachers together as a team. Supplementing each other in Harmony. I was very touched, and I could feel my heart opened. Emptiness is for me, that everything depends on
something else. Nothing is on its own.
Thank you soo much
– Love greetings from Eva Borch
I liked very much the simple and back to basic approach of things. It brought me into the present
moment and to touch what it is all about. I liked the interplay between practice and theory – especially when you were introducing an exercise and stopped after sometime with practice in order to further clarify some essential points of the exercise. The topic of this weekend course was indeed very spot on.
– In Gratitude Tina Kirstine Jensen
A big thanks to both Sifu Shi Heng Yi and Sifu Shi Heng Zuan, for walking the talk.
It was a great honor to meet you two guys, to experience such integrity and wisdom.  There was a great harmony between the two of you, when you shifted to be the one to talk, to teach and guide us. This weekend opened my eyes for the potentiality of practicing Qi Gong, and my curiosity have grown on the artform.
I will certainly participate next year and know others who also would be interested.
– Dennis Nielsen
Roskilde – details about the local area
Roskilde city is located 30 km west of Copenhagen. From Copenhagen mainstation ("Hovedbanegården") Roskilde station is 30-35 minutes by train (zero shift).
This area has a long history and was originally the home of the danish vikings. Roskilde is known for its Viking ships museum, The Cathedral and many cultural activities as well.
Klostermarksskolen is a public school located near Roskilde city area – only 20 minutes walk from the Roskilde station. Most of the training will be inside an assembly hall at the school and some training outside at the green areas near by.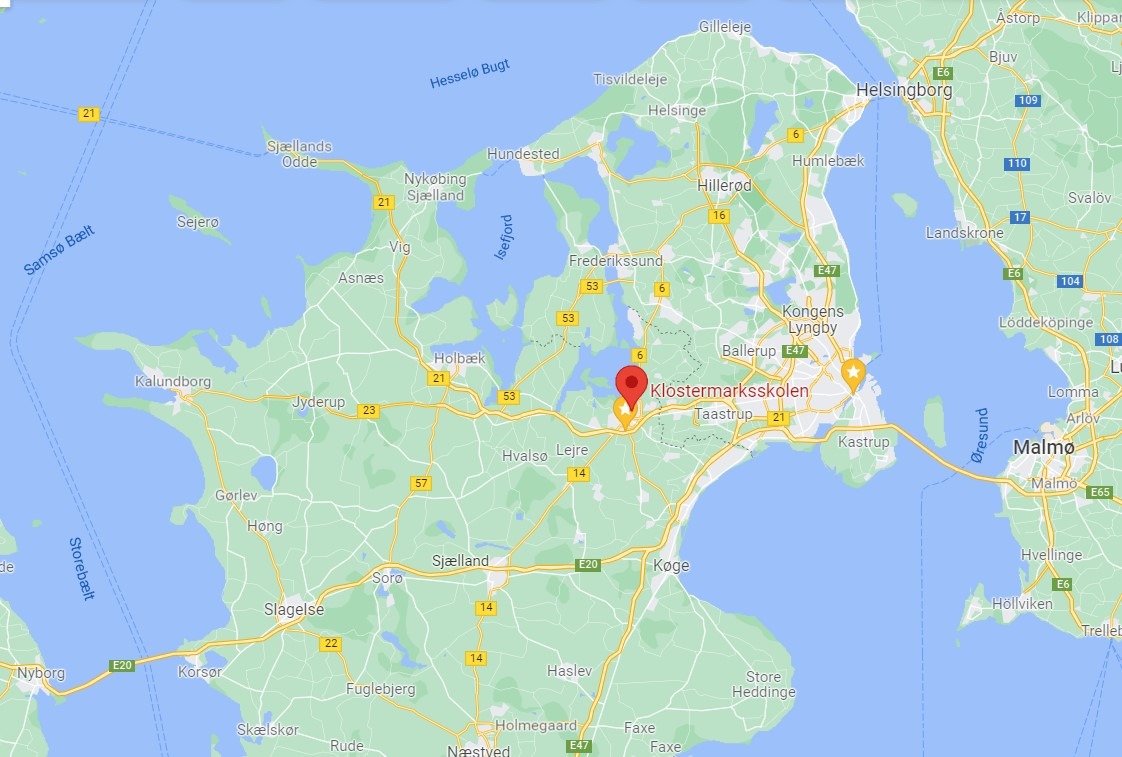 Roskilde is a nice and cosy city with many shopping facilities, restuarants and cafees etc. It is close to the sea area (Roskilde Fjord). Here you also got different nature ressources close by.
For further info about the travel from Copenhagen and transportation in the local area etc. please feel free to send us an mail (lars.schmith@gmail.com) or just call +45 2255 2373.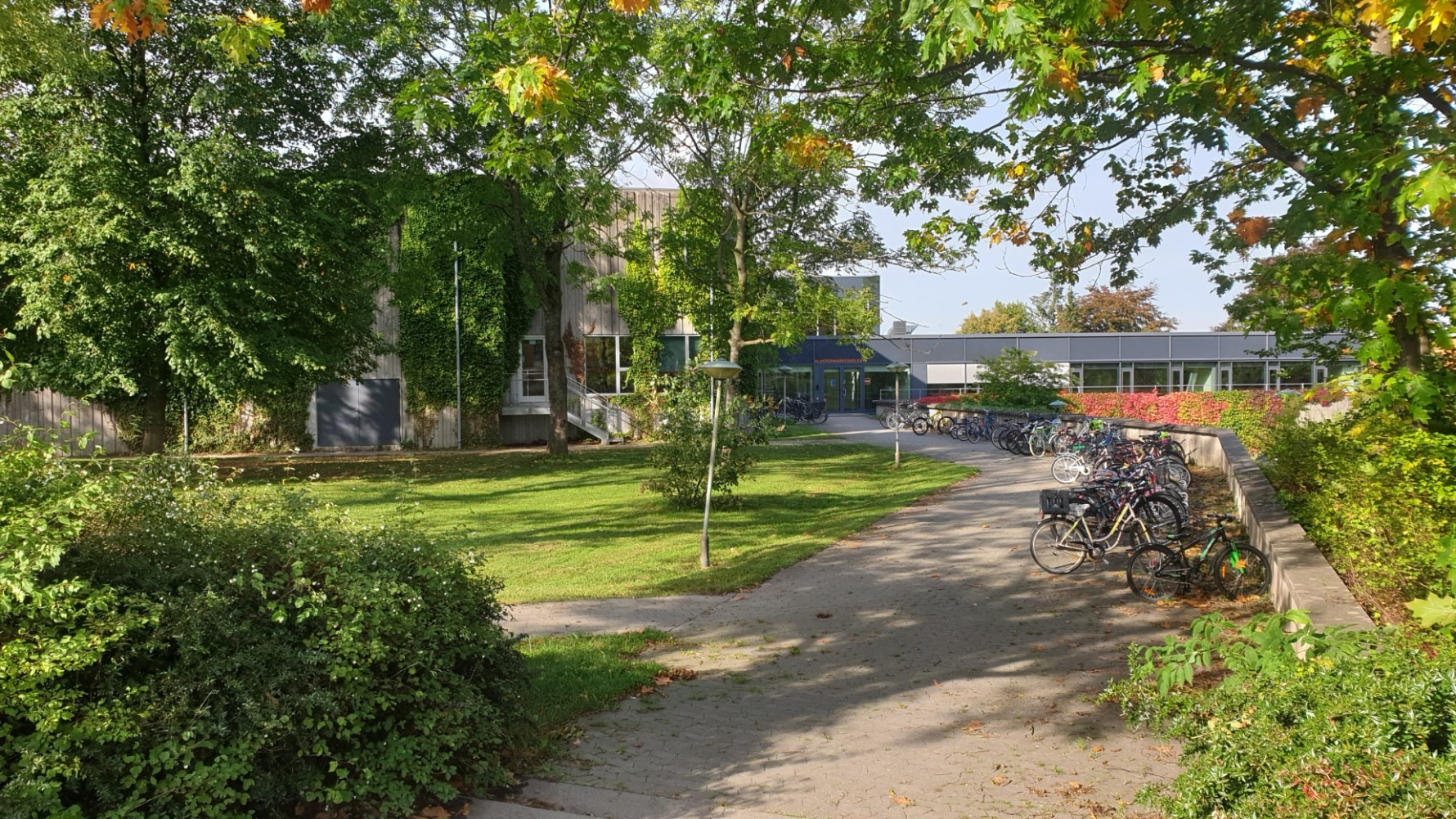 Klostermarksskolen Roskilde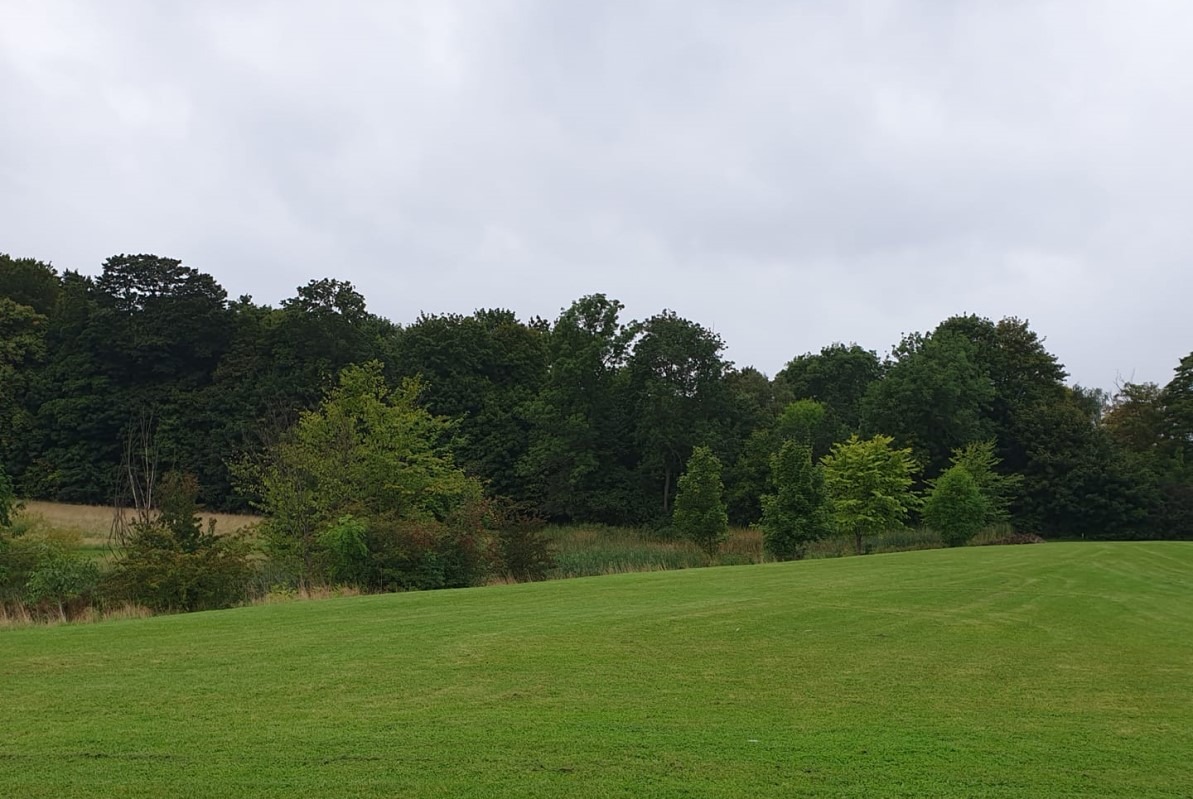 Folkeparken – one of the green areas near the venue
The bus-connection between Roskilde station and venue
We recommend Danhostel in the Roskilde Harbour for your accommodation
In the harbour area you find a nice and cheap Danhostel. Roskilde Danhostel is located in a calm spot and the prices vary from 225 DDK (30€ ) for a shared room to 475 DDK (64 €) for a single room.
The venue for the workshop is a 20 minutes walk from Danhostel in the harbour area. If you chooses this option for your accommodation, then book soon as this Danhostel normally is sold out during weekends. Book online here at Danhostel.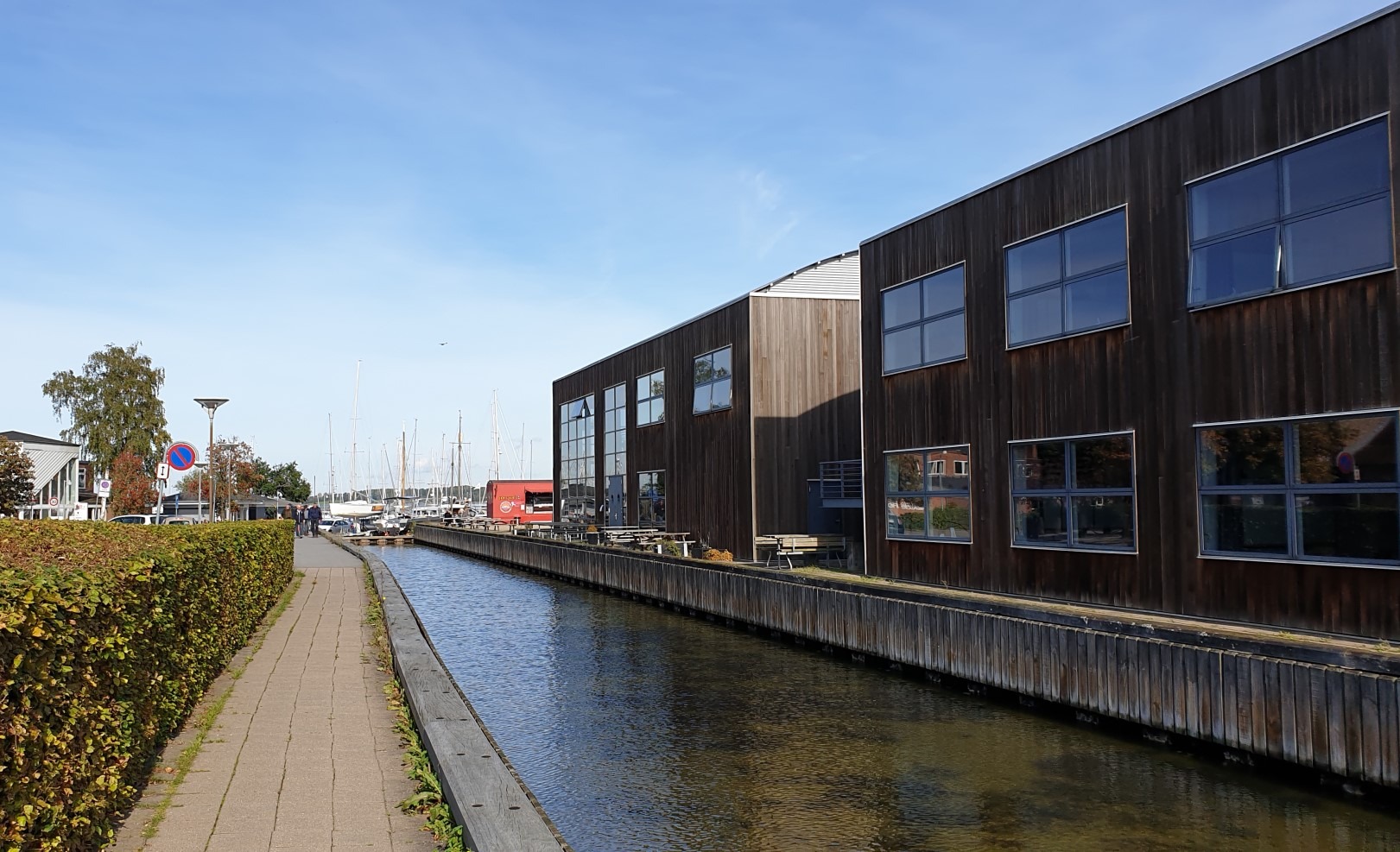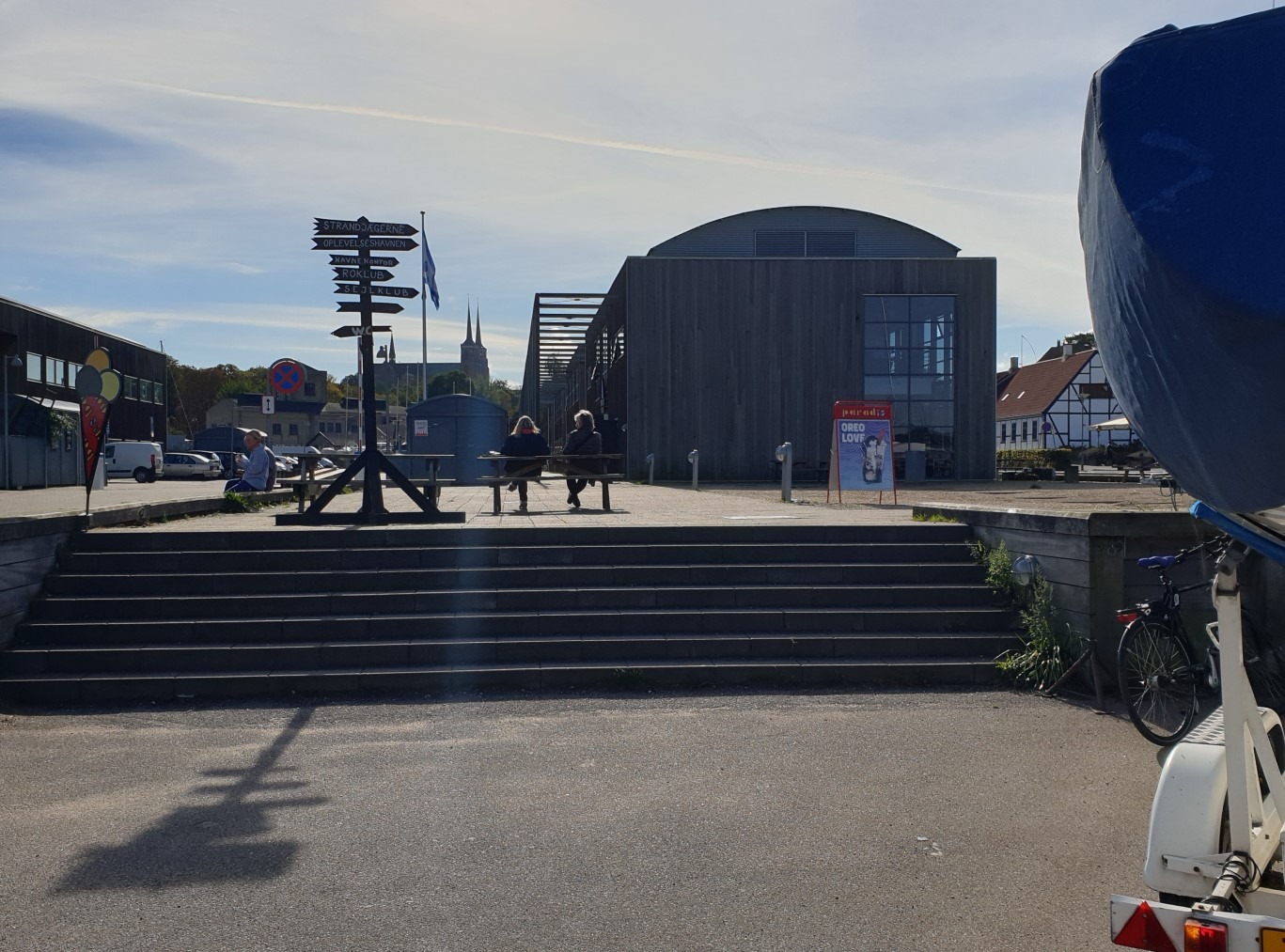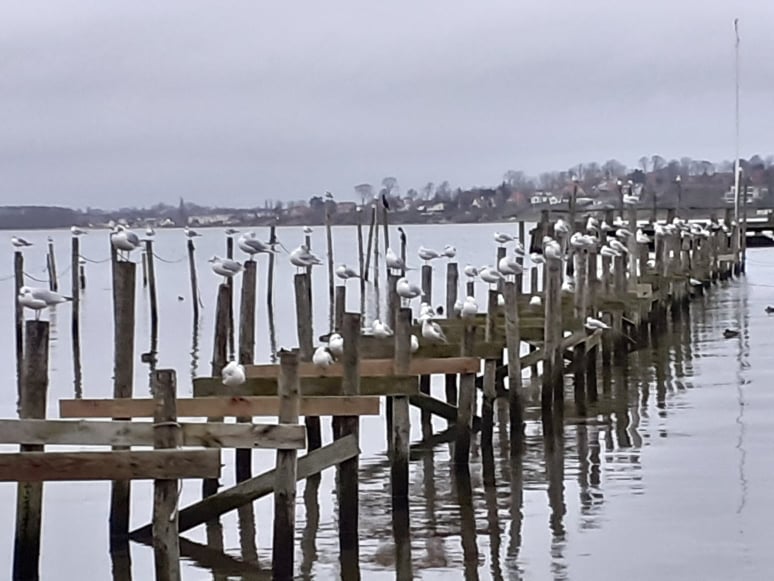 Standing meditation in Roskilde harbour
Viking ships area at Roskilde harbour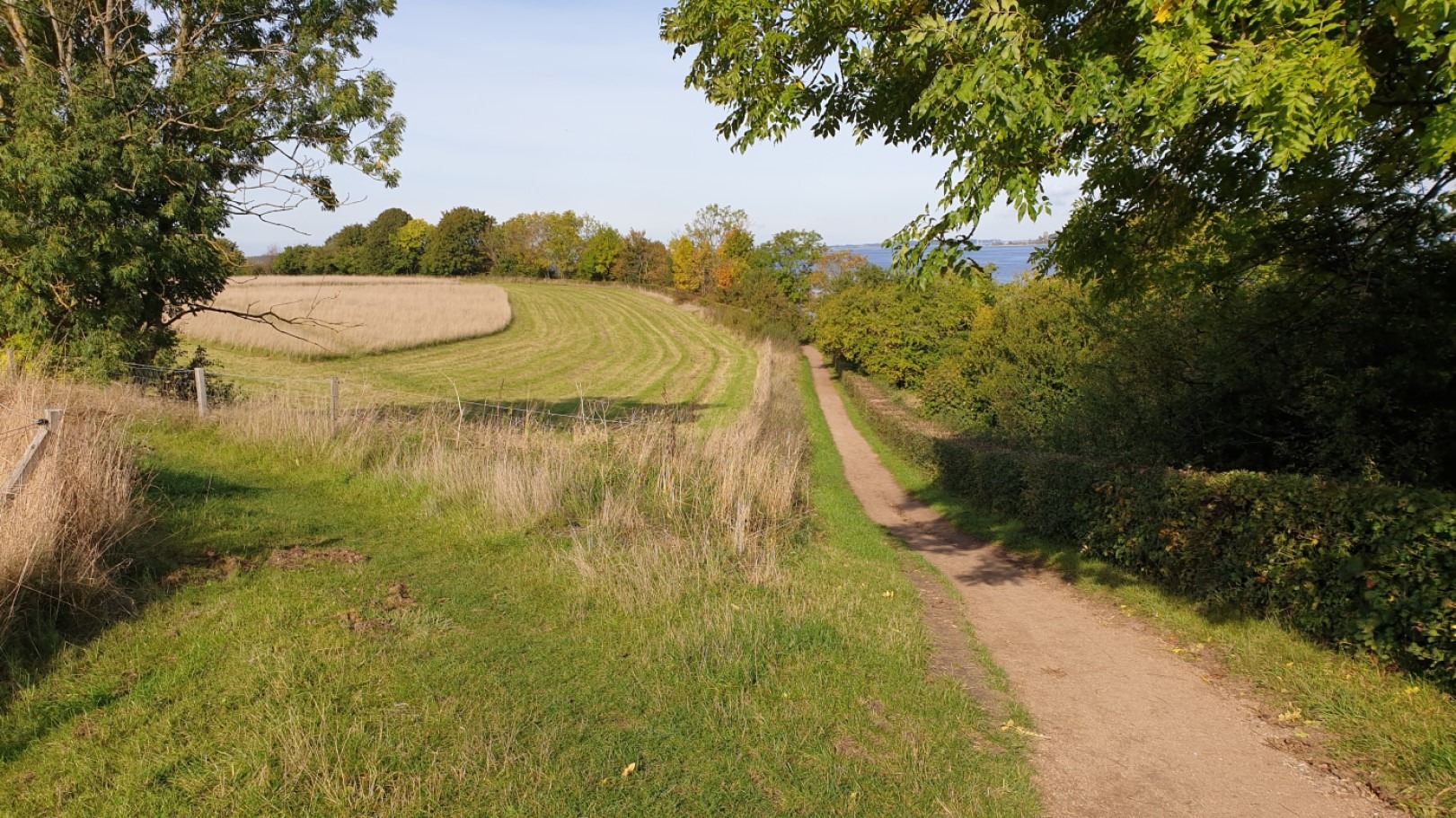 Green area near the harbour
Organizing "Fundamentals of QiGong" : Dansk QiGong Zen forening and QiGong Zen Academy